Let us add even greater value to your offering
Do your customers need a fully fledged, integrated invoicing solution? Partner with InExchange and offer our solutions to your customers. Our solution is not industry dependent and can be adapted to give your solution an additional dimension.
Flexible turnkey solution adapted for your customers
Together, we will provide your customers and users with a turnkey invoicing offering that can easily be adapted to your systems and existing business models. As a partner you will be able to access our entire service offering, whether it pertains to supplier invoices, customer invoices or e-order services. Our services can be accessed via our API, but they can also be used through other types of integrations.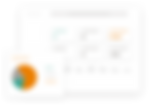 Why should you partner with InExchange?
As a partner of InExchange, you will receive technical and commercial support to create the best customer offering. We offer a turnkey solution where all invoices are handled digitally to and from your solution.
Integrating your solution with InExchange is easy. A turnkey solution for invoice processing is created for your customers via our API.
It feels safe having a supplier with such a strong sales capacity.
Jan Kjellin
Marketing manager and founder, KR System
Company: Giza solutions AB
ERP system: Pyramid
Industry: Cross-industry

Company: FAST2 Affärssystem AB
ERP system: FAST2
Industry: Property company

Company: Exsitec AB
ERP system: Medius AP Automation
Industry: Cross-industry

Company: WinAssist AB
ERP system: WinAssist
Industry: Vehicle sales, workshop and finance

Company: Tic-Tac Mobile AB
ERP system: Tic-Tac
Industry: Training technology

Company: TenWeb AB
ERP system: Factory
Industry: Craft industries

The market's smartest solutions for customer invoices
We help you provide your customers and users with an all-in-one solution that can be tailored to cater for your existing systems and business models.