Are you looking for a much smoother and more cost-effective invoicing solution? A solution which at the same time satisfies legal requirements for e-invoicing? More and more companies and organizations are choosing to digitalize their invoice flow.
All invoices in the same flow and according to the customer's wish
With InExchange you can send all invoices in one flow, and with the method of delivery that your customer wants.
The invoice can be delivered digitally, regardless of whether your customer is a municipality, a region, a company or a private individual.
For those customers who cannot handle their invoices digitally, the invoice will be printed and sent by mail.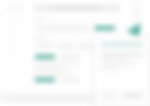 How does your customer want to have their invoice?
With InExchange your invoices can be delivered as e-invoices, PDF invoices or paper invoices.
We will deliver your invoices as your customers wish.
Integrate with InExchange
There are many ways to integrate with InExchange in order to simplify your invoicing. We have solutions for everyone from sole proprietors to large groups and the public sector. See which service satisfies your needs.
With two clicks of a button, you've saved time and money and also contributed to a better environment.
Michel Gulunay
Project Manager, Volkswagen Group Sverige
Flexible solution that suits everyone
We have solutions for all needs and all sizes. Find out more in our price plan information.