These are two things in particular that Michel Gulunay, project manager at Volkswagen Group Sverige, highlights when it comes to invoicing through InExchange. That is how easy and reliable it is.
Volkswagen Group Sverige became a customer of InExchange in 2013 and Michel is grateful that the company made that decision.
"InExchange is one of the most important suppliers we have. And yet, we almost never have to contact them.
Everything works so perfectly," he says.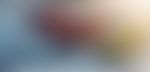 Michel likes the convenient view that the user is greeted with in the service that InExchange provides. It is a handy work tool to deal with.
"I must say that I am very impressed with the layout on the website. The page is so user-friendly, which makes the procedure involved in sending invoices incredibly streamlined. Take postage optimization, for example.
Not that easy, is it? But with two clicks of a button you've saved time and money and also contributed to a better environment. It's just phenomenal." The reliability is also a major strength in his eyes. There is a great deal of security in knowing that invoicing is running smoothly. This is a service that does not disappoint.
"We have never needed to contact InExchange in terms of problems of that sort. And that is obviously great. That is exactly how you want it to work," thinks Michel, who also says:
"It should not prevent us from maintaining a dialogue and arranging strategic meetings with each other, though. It is always beneficial to evaluate and consider development opportunities."
To sum up, Michel says:
"We are more than satisfied.
Now we couldn't think about going back to anything else. Like we did before we really got started with e-invoicing. There's just no alternative anymore."
When Michel Gulunay recalls the old procedures, he is astounded at how inefficient and difficult the methods were at that time.
"We put all these invoices in envelopes there and then. We had three colleagues who used to put around 50,000 invoices in envelopes each year." And it was not just individual invoices. Some were also two or three pages in length.
"Of course, that was not sustainable," he continues and goes on to explain:
"In the end, we thought, no, all of this has to happen via InExchange. Which was wise. In addition, the time saving has been a completely different world for us as a consequence of e-invoicing. I think that we are up to 220,000 customer invoices per year, of which 90 percent are e-invoices. All invoices from 14 of our 16 systems go via the accounting system to InExchange in the same format. Because it is so easy, we have integrated as much as possible.
InExchange took care of the lot
Never having to give even a moment's thought to formatting problems is obviously great.
"We have done away with it completely," confirms Michel happily.
"It was the same thing with the implementation. Before we went over to e-invoicing, we found that to be a difficult bit. We had no idea how to integrate it. There were many questions. But InExchange answered them all.
InExchange said: 'We will take responsibility. We will set up what you want.'"
Michel emphasizes what a relief it was to receive such clear expertise.
"It might be the case that a standard solution comparable to the one we received was available, but it really felt that the installation was adapted to our needs, which made it incredibly easy.The implementation and the actual project happened really quickly."
In other words: There was great trust between the parties from the very start.
"It is easy if the supplier possesses the knowledge. We never had to think about what format it needed to be in, or how we would go about doing it. Instead, we received suggestions about what was possible. We received help and advice throughout.
It really made things easier for us."
Important environmental contribution
Michel Gulunay started at Volkswagen Group Sverige as an economist.
Today he is a project manager within the accounting group and is also responsible for implementation associated with the company's accounting system.
He is inspired by the technical development which is taking place at breakneck pace. Digital business communication is one example.
The automotive industry's transition to entirely or almost entirely electric vehicles is another. Volkswagen Group Sverige is the largest vehicle importer in Sweden and has a total of six brands.
All six have electric models in their programs.
Michel views this as positive but also necessary progress.
"As part of the vehicle industry, we have historically had a major environmental impact and currently still do to a certain extent. We must therefore compensate in another way. In addition to investing in the electrification of vehicles, we are also taking other types of environmental initiatives. E-invoicing is one such example. It was not justifiable to send so many paper invoices across the country. Switching to electronic invoicing was a must. It was an environmental contribution we felt that we needed to make," he concludes.
Volkswagen Group Sverige AB, with head offices in Södertälje, is Sweden's largest car importer and markets cars of the brands Volkswagen Personbilar [Volkswagen Personal Vehicles], Audi, SEAT, SKODA, Porsche and Volkswagen Transportbilar [Volkswagen Transport Vehicles].