We must be proactive in the realization of the digital society.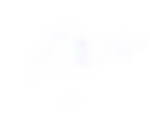 InExchange has a very clear business concept, which is to offer services that enable the management of business documents to take place more quickly, securely and efficiently and at less cost. The concept has proven to be successful and we are constantly developing it. Our vision is for all companies to be able to send and receive all their business documents digitally and for us to be proactive in the realization of the digital society.
Entrepreneurship, commitment and big plans. It was from this creative mix that InExchange was born once upon a time. The company was started in 2008 based on the idea of simplifying the invoicing process for all companies, regardless of their size or technical circumstances. InExchange operates the Nordic region's largest business network, where almost a million companies share invoices, orders and other business documents, and it provides several services within electronic business communication.
We must be a workplace of equals and of equal opportunity. Our attitude is to treat others as we ourselves would like to be treated and to have trust and confidence in each other. Everyone must have the same rights and opportunities.
We strive to create a working atmosphere that is characterized by participation, community and safety.
We are engaged in a long-term undertaking which is contributing to a sustainable business and a sustainable society. By sending and receiving invoices and other business documents electronically, we are helping to reduce our environmental impact. We see great value in providing environmentally friendly solutions that also generate better efficiency and more business opportunities.