Do what you do best and ensure you get paid smoothly.
There is something special about starting up a new business. Whatever it is you do, we are sure that your commitment is especially huge at the moment. InExchange lets you minimize the time spent invoicing so you can spend more time doing what you are passionate about.
As a start-up company, you may not have an ERP system yet. In which case we can offer you easy and secure invoicing directly from your InExchange account. With our online solutions you can get going straight away and have the option to send e-invoices, PDF invoices and paper invoices wherever you are.
Create and send, then you are done. Do away with the hassle of printing them, sticking them in envelopes, affixing stamps and searching for the nearest mailbox.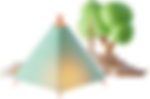 Ensure you make a good start with your company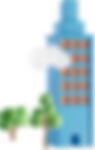 ... and level up later on
However your company grows, InExchange will accompany you on your journey.
Your needs may look different in the future. Perhaps you've acquired an ERP system? If so, you can integrate our Virtual Printer into your system. It is suitable for the vast majority of ERP systems on the market.
I need to sell brake pads. The invoicing process should just be rolling along—and it does that now!
Peter Thorell
Owner, BDS store Thorell Motor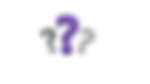 What does "e-invoice" mean?
An e-invoice is an invoice that is sent, received and handled completely electronically. Sometimes the terms "PDF invoice" and "e-invoice" are used interchangeably as they are both sent by e-mail.
More correctly, the PDF invoice is not electronic: it is an image of an invoice that must be interpreted or scanned in order to be read correctly.
What does the legal requirement entail?
On April 1, 2019 the Swedish act regarding e-invoicing in public procurement entered into force. The act states that all purchases in the public sector, such as municipalities and regions, must be invoiced with electronic invoicing.
All public sector suppliers must send e-invoices and all public organizations must be able to receive them.
Are e-invoices expensive?
E-invoices are always the most secure, most cost-efficient and most environmentally friendly way to invoice. Compared with regular postage charges, the cost is a little more than half.
In addition to costing less, they are significantly more secure, as the invoice is sent directly to your customer's system.
E-invoices save time and are also environmentally friendly.
With our online service Basic, you can get started as early as today. You only need to create an account with us. Then you can enter the details of your first invoice and get it sent in no time at all.
Order Basic here
Send your first e-invoice today!
Get started for free by creating an account with us. It only takes a couple of minutes and then you are on your way!