Small & medium-sized enterprises
It has never been easier to work smarter.
Do you currently have different procedures for your invoicing? Do you have different requirements from your customers? InExchange will ensure that you satisfy your customers' wishes while also receiving a smooth and cost-effective solution for your invoices and orders.
Send all your invoices using the same procedure
E-invoicing is the smoothest and safest way to send, but, unfortunately, not all companies are ready to receive electronically. That is why InExchange gives you the option of sending via all delivery methods: e-invoicing, PDF or paper invoicing. When you send all your invoices through us, you will receive a suggestion for the best delivery method in the form of the automatic postage optimization function. Sending all invoices via the same procedure gives you a secure and cost-effective solution. Plus happy employees.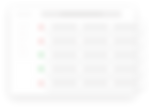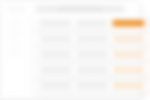 Do your customers want you to send e-invoices?
Do you receive recurring requests from your customers to send e-invoices to them? It's not that unusual.
More and more are switching to e-invoices.
There is also now a law that the public sector must receive e-invoices.
This means that you must have a solution for sending electronically. The path to e-invoices must still be as simple as possible. You do not need several solutions for different customer requirements. You need one solution, one procedure. InExchange will take care of the rest, not least the e-invoice format. We handle all common formats, including Peppol and Svefaktura.
Directly from your ERP system
If you have an ERP system, you can integrate directly with InExchange, either via file or our invoice printer. All depending on what your needs are like. InExchange is also integrated into the majority of ERP systems that are offered on the market.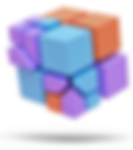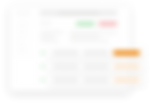 Do your customers want you to receive e-orders?
Many procurements contain requirements for receiving and handling electronic orders. Expand your invoicing service with our cloud-based service for digital order management. You can easily manage orders and send delivery notifications and you have the option of turning orders into invoices.
With InExchange e-orders, you can feel secure in replying "Yes" to your offer.
I need to sell brake pads.The invoicing process should just be rolling along—and it does that now!
Peter Thorell
Owner, BDS store Thorell Motor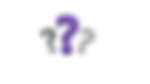 Can we send Peppol through you?
Yes, we fully support Peppol.
InExchange has long been an approved access point for Peppol and naturally handles BIS Billing 3, which is the format recommended as standard by our Swedish authorities.
What are the advantages of e-invoices?
With e-invoices, the information is collected electronically and goes directly to the recipient's ERP system. There is no need for manual work, which is the case with a PDF invoice, which must be either interpreted or scanned.
What does the legal requirement entail?
On April 1, 2019 the Swedish act regarding e-invoicing in public procurement entered into force. The act states that all purchases in the public sector, such as municipalities and regions, must be invoiced with electronic invoicing.
Does everything have to be digitized immediately?
The most important thing is getting started. There is no rule stating that you have to digitize everything at once. Obviously you can do a bit at a time if you prefer, but we also provide advice and help along the way.
Send your first e-invoice today!
Get started for free by creating an account with us. It only takes a couple of minutes and then you are on your way!