Do you need a flexible solution for complex processes?
Converting large, complex invoice flows into a digitized turnkey solution requires an experienced partner with extensive knowledge and skills. InExchange is leading the way in digital business communication. We regularly set up advanced solutions adapted to individual requirements and needs.
Automate your business flows effortlessly
InExchange puts digitization in your spotlight. You will achieve a 100 percent digital business process for managing orders and invoices via your existing system. By integrating your ERP system, you can send all your customer invoices in one flow.
InExchange always delivers invoices using the process and format that your customers want. An access point to Peppol's network is naturally included free of charge in your agreement with us. You will receive supplier invoices directly in your approval system, and the incoming invoice flow will be completely digitized as we also offer scanning of your other PDF and paper invoice flows.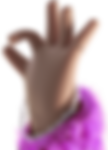 Digitally driven business communication is best when you encourage as many others as possible to be compatible. We provide you with capacity by equipping you with a turnkey solution where flexibility is the greatest strength.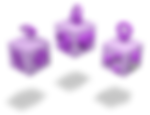 Services for all industries
Our solutions are suitable for all types of industries.
InExchange's adaptable solutions for managing business information, invoice templates and distribution mean that you can make use of us regardless of whether you provide products or services or are active in other types of markets.
Integration designed for you
Our integration solutions offer a great deal of flexibility for adapting to your technical environment and your business rules. We perform an analysis together with you where we give advice on the choice of technical solution, estimated time and documentation. Our consultants have performed thousands of integrations. You will have their expert help throughout the process of choosing the best solution for you.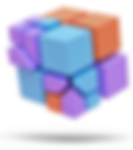 When our suppliers accept e-invoices, we all achieve a more secure flow that saves us money and time.
Linda Eriksson Broby
Accounts Manager, Svevia
How does connecting a new supplier work?
Connecting takes place automatically when you are published in our network as a recipient of e-invoices. Your new supplier will be added automatically to your supplier register.
Does invoicing have to come to a standstill while the new service is started up?
No. Even though implementing the project takes place in your current system, invoicing is not affected at all. The transition to e-invoices takes place in parallel with your existing invoice flows.
Do we need to know what invoice format our customers use?
Our service will handle your format and convert it to the recipient's format without you needing to perform any changes yourself.
How do we get our suppliers to send e-invoices to us?
We will send a message to these suppliers that you want them to change their method of delivery. We can also help you with activating suppliers that do not make the switch to e-invoices through our supplier processing service.
How do we send e-invoices to a new customer?
In our service, each invoice is checked and matched against the network.
Then the most affordable automated delivery method is selected (e-invoice, PDF or paper).
Can we use e-commerce with small suppliers that lack support for e-orders?
Yes, you can. Suppliers that do not have an integrated solution for e-orders can use our E-order Cloud service.
Can we receive e-invoices from our foreign suppliers?
We have interconnectivity agreements with several operators around the world. We are also a certified access point for Peppol. For our customers, connection to Peppol's network is included at no extra cost.
How do we as a customer comply with the legal requirements in different countries?
We ensure that you comply with the national rules for e-invoicing and VAT management in each country.
Integration tailored to you
Our integration solutions offer great flexibility to fit with your technical environment and your business rules. We conduct a screening with you in which we offer advice on your choice of technical solution, provide a time estimate, and discuss documentation.