Vasakronan is Sweden's largest property company. It owns and manages office and retail properties in Stockholm, Uppsala, Gothenburg and Malmö.
For a company of this size, there is always the risk of a certain negative impact on the environment, but despite its format and scope, the company is managing to minimize its impact. The entire group is working tirelessly with green procedures. This involves everything from green electricity and eco-labeled purchasing to reduced paper procedures.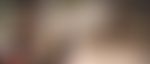 "InExchange contributes directly to our environmental work by reducing paper usage and transport, which represents a rather large proportion of the company's environmental footprint," says Christer Björkman, project manager for the IT site at Vasakronan.
At an environmentally conscious group such as Vasakronan, the transition to e-invoices was a given. The company was also an early adopter. The fact is that it was a customer of InExchange as early as 2011 and then worked purposefully to digitize its invoice processing.
By maintaining a consistent line, it has achieved the intended results. The process has also been expedited by the supplier adaptation that InExchange has helped with. InExchange contacted the company's suppliers that were not able to send e-invoices and offered them invoicing services based on their needs and circumstances. This adaptation has also helped to do its bit.
Quick and effective start-up
It has therefore had the desired effect. Since May 1, 2016, Vasakronan has accepted invoices only in the form of e-invoices, and by doing so it has created yet another element in its overall environmental work.
"We have 100 percent e-invoices as an expressed goal. So far, we have reached 85 percent.
And, as mentioned, InExchange's recipient service is what we use," states Christer Björkman contentedly.
So why InExchange exactly?
"InExchange differs from many of the traditional VAN operators that want to sell consultancy hours instead of a service. We saw that it had achieved prior success in getting many e-invoice suppliers set up very quickly and that it had good references from other customers. It felt like an interesting and exciting supplier."
Vasakronan had great expectations for the introduction of the project, which were quickly realized.
"It was a well-implemented project.
It happened quickly and we had a high degree of supplier connectivity in a short time. We were assisted by competent technicians who did the lion's share of the work," says Christer.
Not just environmental benefits
Christer believes that more service companies can find good routes to a sustainable environment.
"E-invoicing is the obvious choice. There is no reason to transfer information from computer to paper that has already been scanned and registered in the recipient's accounting system when you can send it directly. In the long run, environmentally friendly work will be important when attracting customers. Both existing ones and new ones," predicts Christer, who points out that each initiative in the area is valuable.
"Many companies that provide services do not have as much of a tangible environmental impact on the business, but the small things are also important for the bigger picture.
For example, you can focus on paper consumption at the office and how you take care of your waste," he suggests.

Vasakronan owns, develops and manages commercial properties in Stockholm, Uppsala, Gothenburg and Malmö. Vasakronan is owned equally by the First, Second, Third and Fourth AP Funds. The owners must guarantee the financing of the pension system in the long term and invest their capital in different asset classes to generate a high and stable return. Requirements are placed on the companies in which the AP funds invest, not just in terms of return, but also in that they are operating in a sustainable manner.
To the website