E-orders allow you to create efficient e-commerce
E-commerce can only be successful when everyone is included. InExchange offers digital solutions for both clients and suppliers so that they can achieve an efficient order flow.
You can integrate directly with InExchange in order to send and receive e-orders, but we also have an online solution if you would like to receive orders digitally from your customers.
Digital order flow from ordering to invoicing
E-invoices are now a matter of course and many municipalities, regions and authorities in the Nordic region are increasingly switching to managing their entire ordering procedure digitally.
InExchange offers solutions for the public and private sectors for managing a digital order flow from ordering to invoicing.
The service allows the following messages and business documents to be exchanged on the platform: pricing directories, orders, order acknowledgments, order confirmations, delivery notifications and invoices.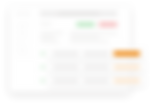 We have various solutions based on your needs.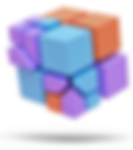 We will set up a project with you and review your technical conditions.
Does your service support Peppol?
Yes, it certainly does.
You can both send and receive documents via the Peppol network and use Peppol BIS as the format.
Do we have to change formats?
InExchange recommends Peppol BIS, but if your system does not support that format, we can convert your format to the relevant standard format.
Does the EDIFACT format work?
Yes, InExchange supports the EDIFACT format, but we recommend that you switch to Peppol BIS, which is a more modern and flexible format.
Contact us for our E-order Integrated solution
InExchange offers solutions for both the public and private sectors to enable them to manage a digital order flow from order through to invoicing.