We are here if you need more information, if you are perhaps looking for answers to a specific question or if you want to know more about our services.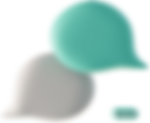 Would you like to know more about our products and services?
Switchboard: +46 (0)500-44 63 60
Open ordinary business days
9am–12pm and 1pm–4pm
If you have questions or want to make changes to your agreements and licenses, we are happy to help.
Under Media & Press you will find logotypes and high-resolution images available to download.
Contact office and switchboard
Mail: info@inexchange.se
Switchboard: 0500-44 63 60
InExchange Factorum AB
Postal adress: Box 133, 541 20 Skövde
Visiting address: Kaplansgatan 16 E, 541 34 Skövde
Send your first e-invoice today!
Get started for free by creating an account with us. It only takes a couple of minutes and then you are on your way!