Our employees in the sales department are naturally on hand and are happy to give you more information.
Contact us by entering your details in the form and we will get in touch as soon as we can.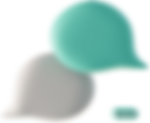 Economist, Region Halland
How do I connect to your free Web Bas service?
Are you already a paying customer with us and need help? We're here for you.
Send your first e-invoice today!
Get started for free by creating an account with us. It only takes a couple of minutes and then you are on your way!