Above all else it was the turnkey solution that attracted Skandia Fastigheter when the company decided on InExchange.
"We understood that, based on the service we started with, we could develop it further in terms of both receiving and sending e-invoices," says Eva Englund.
That observation appeared to be the most important thing.
Today, Skandia Fastigheter's entire invoicing flow, even from when documents are scanned, takes place via InExchange.
Eva Englund recalls that the starting pistol was fired in 2015.
That is when Skandia Fastigheter signed its first agreement with InExchange.
An agreement which concerned the e-invoice recipient service.
"We wanted to get more suppliers of electronic invoices.
InExchange offered a good package and good references. Its concept was something that was possible to develop further, which made it interesting.
We liked the turnkey solution," she explains, and concerning the actual gateway, she adds:
"What I like to remember is how quickly we were up and running. The introduction went quickly."
Trio with project responsibilities
The accounting department at Skandia Fastigheter has 20 employees.
Eva Englund works exclusively with supplier invoices.
We meet Eva and two of her colleagues in a rewarding video meeting on the digitization within their business areas. The other two are Monica Mellbing and Ingela Nilsson. Monica focuses on accounts receivable and is one of two administrative managers of Property Management, which is a property management system. Ingela is chief accountant and an administrative manager as well.
She, like Monica, has an organizing role within the so-called pm3 model, which is a governance model for system administration.
What the three of them have in common is that they have had, and continue to have, project responsibility for Skandia Fastigheter's efforts in digitizing the company's incoming and outgoing invoices.
Solution-oriented treatment
In turn, this responsibility has meant that all three have been involved in the stages following the launch, but in different phases. With ultimate responsibility for outgoing invoices, Monica Mellbing was a key person when the billing service from InExchange was to be integrated with Property Management.
"I was impressed by how smoothly it went. A very good procedure was created as far as we were concerned," explains Monica, who continues:
"One service that I appreciate is the portal (InExchange Network). I can go in and do things myself and follow the invoices. I see when an invoice or a rental bill has been sent. It's really great to have an overview this good."
Monica also says that she's impressed by the solution-oriented mentality she encountered. While working to integrate Property Management and the billing service, the InExchange project manager in question remembered that they had an older interpretation of a file format (FastNet) available in their database for exactly that business system. The only thing that was required was an update.
"It's not often that you contact a supplier that says: 'Wait, I think we have a solution to hand.' As a rule, they all claim that they have to build a solution. I'm not used to anyone starting by looking at existing solutions.
Encountering that service-oriented attitude felt very positive," says Monica.
Switched to standard format
Another project, which was carried out more recently, was when Skandia Fastigheter switched invoicing formats. The company has switched to Peppol BIS Billing 3. This is the standard that from April 2021 is the only recommended e-invoicing format for public players and their suppliers.
"The format we had from the start, and in which we received invoices, was not a standard format. It was a type of adjustment format that did not contain all the information," explains Ingela Nilsson, who describes the thought processes that circulated before the switch was made.
"Because we oversee the entire management of our supplier invoices, it was natural to ask: how do we do this in a more digital way? Our accounts payable personnel, like the company as a whole, would benefit from standard processes. This in turn assumed that we switched over more and more to e-invoices and to an invoicing format that contained the information we needed. That is why we chose to switch to a standard format."
What information in particular was missing?
"There was quite a bit, I would say.References, among other things," states Ingela.
"Above all else, the employees outside the business reacted.
In projects, for example. They thought that they were not getting all the information on the invoices when they in turn were in contact with the suppliers. What they got was actually a copy of the invoice.
They reacted to the difference between what we had in our systems and the information we received on the paper invoices. Quite simply a lot of information was missing."
Quicker payment and more time
The digitization has clearly had positive effects on both outgoing and incoming invoice traffic.
"What we have noticed in terms of the e-invoice flow is that we see quicker payments," indicates Monica Mellbing, and Eva Englund has also witnessed similar time savings when it comes to the supplier invoices:
"We receive the invoices quicker than when they arrived by post. We therefore have more time to review them, which we do need in many cases.
This is a huge advantage for us.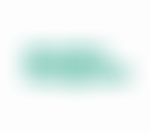 Fantastic things happen when there are many of us. That is why we create space designed especially for getting together, whether it is the office where we help each other and the business, primary school where we grow through play, trading venues where we trade and socialize, or the home where everyone feels at home.
Our offices, shopping centers, homes and community properties total 122 properties—or 1.1 million cubic meters—primarily in the three metropolitan areas. Given our 150 employees, we are creating and managing space for more, and in the end this should provide a good long-term return for Skandia's 1.4 million owners."